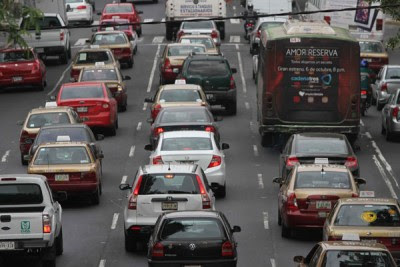 Clocks change for Daylight Savings Time
The clocks will change in most regions of Mexico

tomorrow

, advancing one hour to mark the start of Daylight Savings Time.


FULL STORY
The clocks will change in most regions of Mexico tomorrow, advancing one hour to mark the start of Daylight Savings Time.
Officially, the change takes place at 2:00am tomorrow everywhere except Sonora and Quintana Roo, which do not make the change, and the 33 municipalities along the northern border, whose clocks changed in March.
Daylight Savings Time remains in effect until the last Sunday of October for most of the country. The northern municipalities revert to standard time on the first Sunday of November.
Mexico News Daily
- See more at: http://mexiconewsdaily.com/news/clocks-change-daylight-savings-time/?utm_source=Mexico+News+Daily&utm_campaign=3683cba374-April+2&utm_medium=email&utm_term=0_f1536a3787-3683cba374-348153685#sthash.reLjtUoA.dpuf